About Vellore Corporation
The town was constituted as a third-grade municipality in 1866, promoted to first – grade during 1947, further moved to Selection – Grade from 1997. Due to the increasing population and income it was declared as Special Grade Municipality w.e.f. 01.01.1979 and became Municipal Corporation from 1st August 2008. Vellore City Municipal Corporation has 60 wards and there will be an elected councilor for each of those wards.
Novel Corona Virus [COVID 19]
விழித்திரு, விலகியிரு, வீட்டிலேயே இரு
Coronavirus disease (COVID-19) is an infectious disease caused by a newly discovered coronavirus.
Most people infected with the COVID-19 virus will experience mild to moderate respiratory illness and recover without requiring special treatment.  Older people, and those with underlying medical problems like cardiovascular disease, diabetes, chronic respiratory disease, and cancer are more likely to develop serious illness.
The best way to prevent and slow down transmission is be well informed about the COVID-19 virus, the disease it causes and how it spreads. Protect yourself and others from infection by washing your hands or using an alcohol based rub frequently and not touching your face.
The COVID-19 virus spreads primarily through droplets of saliva or discharge from the nose when an infected person coughs or sneezes, so it's important that you also practice respiratory etiquette (for example, by coughing into a flexed elbow).
At this time, there are no specific vaccines or treatments for COVID-19. However, there are many ongoing clinical trials evaluating potential treatments. WHO will continue to provide updated information as soon as clinical findings become available.
Prevention:
To prevent infection and to slow transmission of COVID-19, do the following:
Wash your hands regularly with soap and water, or clean them with alcohol-based hand rub.

Maintain at least 1 metre distance between you and people coughing or sneezing.

Avoid touching your face.

Cover your mouth and nose when coughing or sneezing.

Stay home if you feel unwell.

Refrain from smoking and other activities that weaken the lungs.

Practice physical distancing by avoiding unnecessary travel and staying away from large groups of people.
Symptoms:
COVID-19 affects different people in different ways. Most infected people will develop mild to moderate illness and recover without hospitalization.
Most common symptoms:
Less common symptoms:
aches and pains.

sore throat.

diarrhoea.

conjunctivitis.

headache.

loss of taste or smell.

a rash on skin, or discolouration of fingers or toes.
Serious symptoms:
difficulty breathing or shortness of breath.

chest pain or pressure.

loss of speech or movement.
Seek immediate medical attention if you have serious symptoms.  Always call before visiting your doctor or health facility.
People with mild symptoms who are otherwise healthy should manage their symptoms at home.
On average it takes 5–6 days from when someone is infected with the virus for symptoms to show, however it can take up to 14 days.
For Corona related Information/ Help/ Complaints
Helplines
Helpline Number

National Helpline

011-23978046 or 1075




ncov2019[at]gov[dot]in OR




ncov2019[at]gmail[dot]com

Tamil Nadu Government Helpline

044- 2951 / 044 – 2951 0500 / 94443 40496 / 87544 48477

Vellore Corona Control Room Helpline

0416-2258016/ 1077
COVID-19 cases found in Kasba, Saidapet, RN Palayam, and Karugamapathur, Konavattam
With the sudden jump in coronavirus positive cases in a few areas in Vellore town, the district administration has declared Vellore Corporation and its adjoining areas as 'containment zones'.
The total number of positive cases rose to 22 on Friday. Intensive screening, stringent lockdown measures were announced in Kasba, Konavattam (3), Saidapet (4), RN Palayam (9), and Karugamapathur (3).
People would not be allowed to come out of their houses from these areas and they would be supplied essential commodities at their doorsteps on alternate days till the health department rules out the community spread of COVID-19, said District Collector A. Shanmuga Sundaram here on Saturday.
Vellore Corporation – Public Grievances Contact Officers
Private Ambulances List for Public Service
Vellore – Preventive measures against Corona
ULB-Election-2022-Reservation-of-Wards-Gazette-Notification
VELLORE CORPORATION – WINNING COUNCILLOR'S LIST
For More information just explore:  WHO   &  MoHFW 
Vellore Corporation Tax Revision 2022 – Property Tax Self Assessment Forms
1.Property Tax Self Assessment Forms – Residentail
2. Property Tax Self Assessment Forms – Commercial
3.Property Tax Self Assessment Forms – Industrial
4.Property Tax Self Assessment Forms – Vacant Land
75வது ஆண்டு சுதந்திர தினம் கொண்டாட்டம்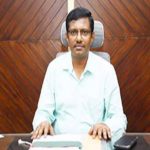 Contact Address
Thiru.P.Rathinasamy, IAS
Commissioner and Special Officer
Vellore Corporation
Vellore-632001
Phone Office :0416-2220578
E-mail:commr.vellore@tn.gov.in


ePay
The new website https://tnurbanepay.tn.gov.in has been created by incorporating All municipalities and Corporations across Tamilnadu, except Chennai by providing facilities pay tax for asset, drinking water, housing, sewerage and lease categories, and providing birth certificates on-line.
General
District  : Vellore Corporation
State       : TamilNadu
Area
Total  :

76.09

Sq.Kms
Population
Total  :

315128