Municipal Office- Udumalpet
About Municipality
The town has grown into a Municipality in the year 1918 and latter upgraded to Second Grade Municipality in 1970. By status it was declared as first Grade Municipality in 1979 and then a Selection Grade Municipality from 1984. The extent of the Municipality is 7.41 sq.km. of which 6.582 sq.km are under urban use and 0.828 sq.km. are under non-urban such as agricultural etc.  It is located abutting the National Highway connecting between Dindugul and Mysore. It is also otherwise well connected by Roads and Railway. Being situated in the near foot hill of western Ghats blessed with copious water resources from dams. It attracts people of many walks of life. Being a calm medium sized town having fairly good access and year long cool climate attracts many settlers. Top among them are the officials last posted in Udumalpet or near by area select and settle in Udumalpet.
The town within the range of 50kms (straight distance from Udumalpet are Pollachi, Palladam, Dharapuram, Palani and Valparai.  This town is an important trading center for cotton, jiggery, rice and other food grains. It has also 5 large scale, 12 medium scale and 105 small scale industries. Udumalpet is a Municipality and a Taluk Head Quarters. It has 33 Elected Wards. The Municipality is administrated by a Commissioner supported by Municipal Engineer. Town Planning Officer, Manager, Health Officer and other staff. The Council has 11 lady members 22 Male members headed by a Chairman.  Udumalpet is located in a favorable pleasing atmosphere of being situated in the Palaghat gap of the western ghat. The annual rainfall is about 500mm/annum. The maximum and minimum temperature are 39.0' and 15.0'C and located in an altitude of about 120 mt above.               Read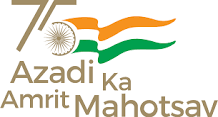 75வது ஆண்டு சுதந்திர தினம் கொண்டாட்டம்
 Corona Virus [Covid-19]
விழித்திரு, விலகியிரு, வீட்டிலேயே இரு
Novel Coronavirus  disease ( COVID-19 )  is an infectious disease caused by a newly discovered coronavirus. Most people infected with the COVID-19 virus will experience  mild  to  moderate respiratory illness and recover without  requiring  special  treatment.   Older  people,  and  those  with underlying  medical  problems  like  cardiovascular  disease,   diabetes, chronic  respiratory  disease,  and  cancer  are  more  likely  to  develop serious illness.
Control Room Help line – 04252-223885
Covid 19 Prevention and Management Activities
Daily Status Report -22.05.2020
GASIFIER-CREMATORIUM-BURIAL GROUND DETAILS
For More information just explore:  WHO & MoHFW
ULB-Election-2022-Reservation-of-WardsChairman 
https://www.tnurbantree.tn.gov.in/udumalpettai/prevention-and-management-activities/
Contact
Thiru P.SATHIYANATHAN,
 Commissioner,
149/263 C.K. Road,
Udumalaipet-642126
Phone Office :04252-223885
E-mail: commr.udumalaipet@tn.gov.in

ePay
The new website https://tnurbanepay.tn.gov.in has been created by incorporating All municipalities and Corporations across Tamilnadu, except Chennai by providing facilities pay tax for asset, drinking water, housing, sewerage and lease categories, and providing birth certificates on-line.
GENERAL
District  : Tiruppur
Region   : Tiruppur Region
Head Quarters:
State       : Tamil Nadu
AREA
Total  : 7.41 Sq.Kms
Rural  :
Urban :
POPULATION
Total   : 61133
Male   : 29958
Female : 31175