Rock Fort - Tiruchirappalli
Facebook    
Twitter    
Youtube    
83001-13000
Toll Free No 1800-102-1994
Honourable Minister for Local Administration Review on 09.09.2019
About Trichy
Tiruchirappalli (also called Tiruchi or Trichy) is an ancient city in India's southern Tamil Nadu state. The Kaveri and Kollidam rivers flow around Srirangam Island, which is known for sacred Hindu sites Sri Ranganathaswamy Temple, with intricately carved gopurams (towering gateways), and Jambukeswarar-Akilandeswari Temple, dedicated to the god Shiva. The Rock Fort Temple complex towers over the city center.
Read More...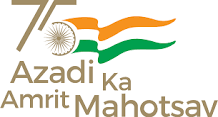 Contact Address
Thiru. Dr.R.VAITHINATHAN, I.A.S.,
Commissioner
Tiruchirappalli city Municipal Corporation,
Tiruchirappalli-620001
Phone Office 0431-2412860
E-mail:commr.trichy@tn.gov.in

ePay
The new website https://tnurbanepay.tn.gov.in has been created by incorporating All municipalities and Corporations across Tamilnadu, except Chennai by providing facilities pay tax for asset, drinking water, housing, sewerage and lease categories, and providing birth certificates on-line.
ULB Election-2022-Reservation of Wards
ULB Election-2022-Reservation of Wards and Chairperson Gazettee Notification
ULB Election-2022-Program of Files
General
District  : Tiruchirappalli
Region   : Corporation
State       : TamilNadu
Area
Total     : 167.2 Sq.Kms
Population
Total     :

9.17 lakhs (2011)