ABOUT MUNICIPALITY

Tiruvallur, a Selection Grade Municipal town as well as district Head quarters in Tiruvallur District and is located at a very close proximity to Greater Chennai Mega City. This town possesses the appearance and character similar to many of the town in Tamilnadu which bears the seal of Religion.The famous temple in this town is devoted to Lord Vaidya Veeraraghawasamy which dates back to 18th century. This Temple on each new moon day attract a large number of people from all around. It is the nucleus for the development of this town and present development pattern has emerged from a small village at the beginning of 19th century. Tiruvallur town was constituted as a Municipality during 1948 and from 1983 on wards, Tiruvallur was functioning as a grade II Municipality with 10.65 Sq.Km.in extent.
This town consists of four revenue villages namely Thiruvallur, Periakuppam, Perumpakkam and Pungathur. The town is divided into 27 wards. Thiruvallur town is located at a distance of 42 Kms. west of Chennai City. This lies on chennai Bangalore broad gauge railway line and Chennai Thirupathi Trunk road. It is situated 13 9" North latitude and 79 55" E longitude. The present extent of this town is 10.65 Sq.Kms., Poondi reservoir from where drinking water is drawn to Chennai city is at about 9 Kms. from this town.
NOVEL CORONA VIRUS [COVID 19]
விழித்திரு, விலகியிரு, வீட்டிலேயே இரு

Novel Corona Virus  disease ( COVID-19 )  is an infectious disease caused by a newly discovered corona virus. Most people infected with the COVID-19 virus will experience mild to moderate respiratory illness and recover without  requiring special  treatment.   Older  people,  and  those  with underlying  medical  problems  like  cardio vascular  disease,   diabetes, chronic  respiratory  disease,  and  cancer  are  more  likely  to  develop serious illness.
Corona Control Room Contact Number : 044-27660226
Novel Corona Virus (Covid-19) Prevention and Management Activities
Gasifier-Crematorium-Burial Ground Details
For More information just explore:  WHO & MoHFW 
ORDINARY ELECTION.2022 CHAIRPERSON. RESERVATION G.O
ULB ELECTION -CCTV-INSTALLATION -RDMA PROCEEDINGS
ONLINE SERVICES AVAILABLE TO CITIZENS
To Obtain New Water Connection and New Under Ground Drainage Connections from Tiruvallur Municipality, Contact following Numbers
திருவள்ளூர் நகராட்சியில் இருந்து புதிய குடிநீர் மற்றும் பாதாள வடிகால் இணைப்புகளை பெற, 
பின்வரும் தொலைபேசி எண்களை தொடர்பு  கொள்ளவும்.
LAND LINE  : 044 – 27665603

TWITTER ACCOUNT     :   TIRUVALLUR MUNICIPALITY
INSTAGRAM ACCOUNT:   TIRUVALLUR MUNICIPALITY
GRIEVANCE REDRESS OFFICIALS CONTACT DETAIL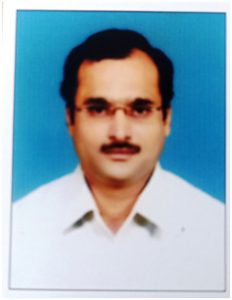 CONTACT ADDRESS
THIRU. B.V. SURENDRA SHA, M.A.,
MUNICIPAL COMMISSIONER,
MUNICIPAL OFFICE,
56, J N Road
TIRUVALLUR – 602001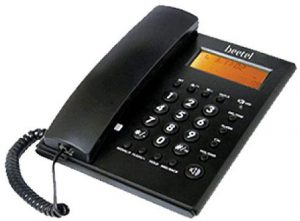 – 044-27665604,        
                 044-27665603
E-MAIL : commr.tiruvallur@tn.gov.in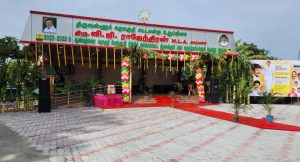 New Bus Sheltor Opened by Honourable.MLA, Thiru.V.G Rajendran at Nethaji Salai near Toll gate on 19-07-2023
Respected District Collector, Tiruvallur inspected Kalaignar Mahalir Urimai Thogai Form Registration Camp at C.S.I Gowdi Primary School on 24-07-2023
திருவள்ளூர் மாவட்டத்தில் உள்ள அனைத்து நகராட்சிகளுக்கும் உட்பட்ட  கழிவுநீர் ஊர்தி உரிமையாளர்கள் ஓட்டுநர்கள் மற்றும் பணியாளர்களுக்கான ஒரு நாள் பயிற்சி நடைபெறுகின்றது இதில் மாவட்ட ஆட்சித்தலைவர் குத்து  விளக்கு ஏற்றி தொடங்கி வைத்தார் இதில் நகராட்சி மண்டல இயக்குனர் அவர்கள் ,மண்டல பொறியாளர் மற்றும் நகராட்சி நகர் மன்ற தலைவர் நகராட்சி ஆணையாளர் சுகாதார அலுவலர்கள் சுகாதார ஆய்வாளர்கள்  SBM PIU  Staff கலந்து கொண்டு  இப்பயிற்சியை  தொடங்கி வைத்து சிறப்பித்தனர் .        இடம்  :  திருவள்ளூர் மாவட்ட ஆட்சியாளர் அலுவலகம் திருவள்ளூர்.                           
நாள் 08/08/2023


ePay
The new website https://tnurbanepay.tn.gov.in has been created by incorporating All municipalities and Corporations across Tamilnadu, except Chennai by providing facilities pay tax for asset, drinking water, housing, sewerage and lease categories, and providing birth certificates on-line.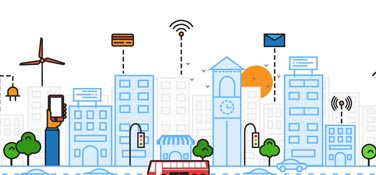 | | |
| --- | --- |
| GRADE | SELECTION GRADE |
| DISTRICT | TIRUVALLUR |
| REGION | CHENCALPET |
| STATE | TAMILNADU |
| TOTAL AREA | 10.65 SQ.KMS |
| TOTAL POPULATION | 54416 |
| MALE | 27245 |
| FEMALE | 27171 |