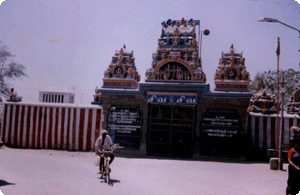 About Municipality
  Tirumangalam Municipality is upgraded from Town Panchayat to III Grade Municipality from 1.12.1978 and then as II Grade Municipality from 17.4.1984. Now This Municipality  Upgraded to First Grade as per  G.O.Ms.No. 127  MA&WS [MA5(2]Department  Dated 21.8.2013The area of the Municipality is 10.70 sq.km. The total no. of wards is 27. Providing basic amenities to the public and implementation of development works are the main functions of the Municipality.

Novel Corona Virus [COVID 19]
விழித்திரு, விலகியிரு, வீட்டிலேயே இரு
Corona viruses are a large family of viruses which may cause illness in animals or humans.  In humans, several corona viruses are known to cause respiratory infections ranging from the common cold to more severe diseases such as Middle East Respiratory Syndrome (MERS) and Severe Acute Respiratory Syndrome (SARS). The most recently discovered corona virus causes corona virus disease COVID-19.
The most common symptoms of COVID-19 are fever, dry cough, and tiredness. Other symptoms that are less common and may affect some patients include aches and pains, nasal congestion, headache, conjunctivitis, sore throat, diarrhea, loss of taste or smell or a rash on skin or discoloration of fingers or toes. These symptoms are usually mild and begin gradually. Some people become infected but only have very mild symptoms.
Most people (about 80%) recover from the disease without needing hospital treatment. Around 1 out of every 5 people who gets COVID-19 becomes seriously ill and develops difficulty breathing. Older people, and those with underlying medical problems like high blood pressure, heart and lung problems, diabetes, or cancer, are at higher risk of developing serious illness.  However, anyone can catch COVID-19 and become seriously ill.  People of all ages who experience fever and/or  cough associated with difficulty breathing/shortness of breath, chest pain/pressure, or loss of speech or movement should seek medical attention immediately. If possible, it is recommended to call the health care provider or facility first, so the patient can be directed to the right clinic.
The most effective ways to protect yourself and others against COVID-19 are to:
Clean your hands frequently and thoroughly
Avoid touching your eyes, mouth and nose
Cover your cough with the bend of elbow or tissue. If a tissue is used, discard it immediately and wash your hands.
Maintain a distance of at least 1 metre from others.
Control Room Help Line : 04549-280757
Guidelines 
Circulars
Contact Address
THIRU. J. VINAYAGAM ,
Commissioner
TIRUMANGALAM MUNICIPALITY
TIRUMANGALAM
MADURAI DIST.
PHONE:04549-280722
E-mail:commr[dot]tirumangalam[at]tn.gov.in

ePay
The new website https://tnurbanepay.tn.gov.in has been created by incorporating All municipalities and Corporations across Tamilnadu, except Chennai by providing facilities pay tax for asset, drinking water, housing, sewerage and lease categories, and providing birth certificates on-line.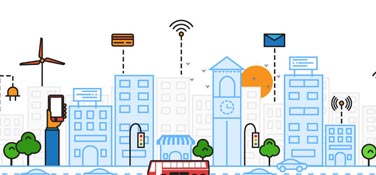 General
District  : Madurai
Region   : Madurai  Region
State       : TamilNadu
Area
Total     : 13.64 Sq.Kms
Population
Total     : 51194
Male      :  25426
Female :  25768