Temples & Other interesting Places
Perumal Hills
Perumal Hills, Pachai Malai, Kolli Malai and Kurinji Hills are around by the Thuraiyur Town. A Temple for Vankatachalapathi Perumal was constructed by the Karikal Cholan a famous Chola Raja. It is located in 3 Kms from Thuraiyur Town. Road facility is available to reach the hill top. It's height is 960 Feet and 1532 steps. During August-September (Puratasi) festivals are conducted here.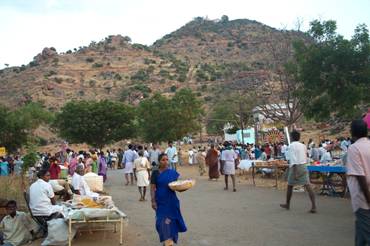 Jameenthar Palace in Periya Eri.
200 years old Raja-Rani's palace is located in Periya Eri. It was used by Raja's rest room once upon a time.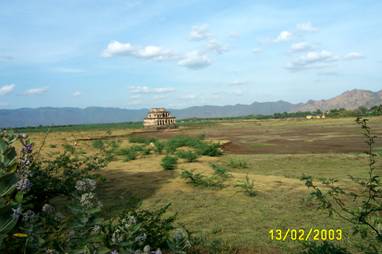 Perumal Koil
An ancient temple for Perumal was constructed in AD 13 at Attur Road, in Thuraiyur Town.
Sri Rengaraja Thesikar's Kudil 
Sri Rengaraja Thesikar is one of saint and he was established a kudil for pilgrims of Agasthiyar and Vallalar swamigal. The Kudil has provided the non-stop providing meals to poor peoples about 2000 persons every day in lunch