Tiruvarur Thiyagarajar Temple
Municipal Office Thiruvarur
About Municipality
This Municipality is situated in a Famous Historical and ancient Town. Lord Thiagarajar temple is situated.  This in the heart by the town Town surrounded by Paddy fields. Cultivation of Padi is the Main activity. This Town in the part of united Thanjavur, District till 31.12.96. Then it becomes the separate District Head Quarter since 1.1.97.
This Municipality was constituated in the year 1914. It was upgraded as grade I Municipality Since 1.4.1978 and upgraded as Selection Grade  vide G.O.(Ms)No.57, dated:02.05.2023.  Elected representatives are governing this Municipality. It has 30 wards with 30 Municipal councilors including Chairman and Vice Chairman.
Extent : 10.47 Sq.K.M
Population : 56341 (Census 2011)
75வது ஆண்டு சுதந்திர தினம் கொண்டாட்டம்
Corona Virus [Covid-19]
விழித்திரு, விலகியிரு, வீட்டிலேயே இரு
Coronavirus  disease ( COVID-19 )  is an infectious disease caused by a newly discovered coronavirus.Most people infected with the COVID-19 virus will experience  mild  to  moderate respiratory illness and recover without  requiring  special  treatment.   Older  people,  and  those  with underlying  medical  problems  like  cardiovascular  disease,   diabetes, chronic  respiratory  disease,  and  cancer  are  more  likely  to  develop serious illness.
Daily Status Report-Containment Zone-COVID 19
Gasifier-Crematorium-Burial Ground Details
ULB ELECTION 2022 GOVT GAZETTE NOTIFICATION WARD RESERVATION
For More information just explore:  WHO   &  MoHFW
Contact Address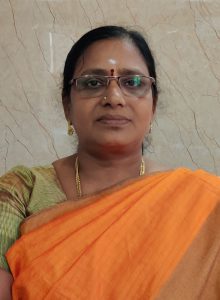 Tmt  D. Malligha, B.Sc.,
Municipal  Commissioner
Municipal Office, Kamalayam South Bank
Tiruvarur-600 001
Phone Office :04366-242205
E-mail:commr[dot]tiruvarur[at]tn[dot]gov[dot]in

ePay
The new website https://tnurbanepay.tn.gov.in has been created by incorporating All municipalities and Corporations across Tamilnadu, except Chennai by providing facilities pay tax for asset, drinking water, housing, sewerage and lease categories, and providing birth certificates on-line.
General
District  : Tiruvarur
Region   : Thanjavur Region
State       : TamilNadu
Area
Total     : 10.47 Sq.Kms
Population
Total     : 58279
Male      :  29348
Female  :  29930                                                                                                   Others   : 01