Municipal Office - Theni-Allinagaram
Colonnel John Pennycuik Bus Stand - Theni-Allinagaram
Drinking Water Supply Treatment Plant - Theni-Allinagaram
About Municipality
Theni-Allinagaram was constituted as a third grade municipality in the year 1964. As per G.O. No. 194, date: 10.02.1972, classified as Second Grade Municipality. The population of the town was then 24,606. As per G.O.No. 851, date 9.5.1983,classified as first grade municipality. As per G.O. No 238, date 2.12.2008, classified as Selection grade municipality.  At present from 2.05.2023 onwards as per G.O. No 57, classified as Special grade municipality.
'TN Urban Esevai' Mobile App for  all Tax Payment and other services 
Scan for Download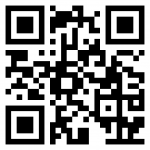 Enquiry / Complaints
Contact
Phone No

Birth & Death details, Cleaning of roads and Streets, Desiliting of Drain, Stray Dog Nuisance & Trade License

Sanitary Officer

8072656633

Non-burning of street lights, Road Maintenance, Park Maintenance

Assistant Engineer

Electrical Superintendant

9443952711

9943305235

Supply of drinking water, Complaint of contaminated water/quality of water, leakages in Main Water Supply line.

Water Works Overseer

8667483731

Building Permission,




Hoarding Removal

Town Planning Officer

Town Planning Inspector

9486622338

9047792994

Name Transfer, New Assessment of Property Tax, Vacant Land Tax, Profession Tax

Revenue Officer

Revenue Inspector

Revenue Inspector

9965182694

9786738838

9787885491
Rules -Tamilnadu UrbanLocal Bodies and Chennai Metropolitan Area Septage Management (Regulation) Rules-2002. 


(விதிகள் -தமிழ்நாடு நகர்ப்புற உள்ளாட்சி அமைப்புகள் மற்றும் சென்னை பெருநகரப் பகுதி செப்டேஜ் மேலாண்மை (ஒழுங்குமுறை) விதிகள்-2002)
Application Form Issuance /Renewal of Licence for Collection,  Transportation and Disposal of Faecal Sludge and Septage.


(விண்ணப்ப படிவம் உரிமம் வழங்குதல் / சேகரிப்புக்கான உரிமத்தைப் புதுப்பித்தல்,  மலம் கசடு மற்றும் செப்டேஜ் கசடு மற்றும் அகற்றல்)
ULB Election 2022 – Reservation of Wards Gazette Notifications

Novel Corona Virus [COVID 19]
விழித்திரு, விலகியிரு, வீட்டிலேயே இரு
Novel Coronavirus  disease ( COVID-19 )  is an infectious disease caused by a newly discovered coronavirus. Most people infected with the COVID-19 virus will experience  mild  to  moderate respiratory illness and recover without  requiring  special  treatment.   Older  people,  and  those  with underlying  medical  problems  like  cardiovascular  disease,   diabetes, chronic  respiratory  disease,  and  cancer  are  more  likely  to  develop serious illness.
Control Room Help Line : 04546-252470
Gasifier-Crematorium-Burial Ground Details
For More information just explore:  WHO   &  MoHFW 
Contact Address
Thiru. M.GANESAN, B.Sc., M.B.A.,
Municipal Commissioner,
Municipal Office
Nehruji Road
Theni-625531
Phone Office :04546-252470
E-mail:commr[dot]theni[at]tn[dot]gov[dot]in

ePay
The new website https://tnurbanepay.tn.gov.in has been created by incorporating All municipalities and Corporations across Tamilnadu, except Chennai by providing facilities pay tax for asset, drinking water, housing, sewerage and lease categories, and providing birth certificates on-line.
General
District  : Theni
Region   : Madurai Region
State       : TamilNadu
Area
Total     : 22.23 Sq.Kms
Population
Total : 94423
Male : 47266
Female : 47146
Others : 11