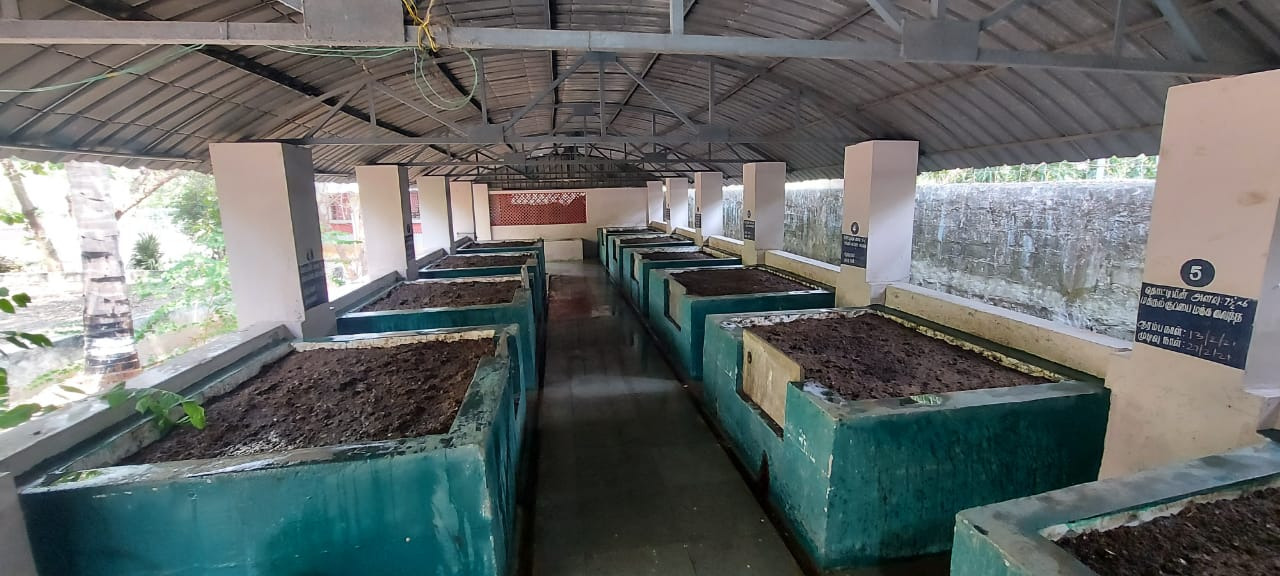 About Sholingar Municipality
Sholingar Municipality is a Second Grade Municipality .
It  was  a  first  grade   town panchayat from 21.02.1943 and after that it was worked as special grade town panchayat from 22.12.1981. From 14.06.2004 it acted as Village panchayat and after that it was again upgraded as special grade town panchayat office.
By the G.O.(Ms). No. 94, dated 01.11.2021, Sholingar was upgraded as Sholingar Municipality. It contains 27 wards. The  Area of sholingar is 9.50 square kilometers. The population of the town is 30856  as on the year 2011.
 Shoingar Town  is situated in chittoor state highway road.  It acts as  Sholingar  Taluk's  Head Quarters.  It is situated near Brakes India (P) Ltd., factory area. It is situated 28 kms distance  from  Arakkonam and 58 kms distance from Vellore Town in the east direction. It is  situated 38 kms distance from Chittoor and 26 kms distance from Thiruthani in west direction.
 The Railway Station is situated at a distance of 15 kms  through which the Chennai-Bangaloru trains are passing  by.
 It was called as kadigasalam in the old era, alias shola Simmapuram, later it was called as Shola Lingapuram, is one of the 108 vaishnava worshipping  places in  Tamilnadu. It is situated in between Kancheepuram Town and Thiruvengadam Hills. Now a days it is called as " Sholingar".
Address:-
Sholingar Municipality,
Chittor Road,
Sholingar-606601,
Ranipet District.
Land line     :  04172-262335
Email             :  commr.sholingar@tn.gov.in

Novel Corona Virus [COVID 19]
விழித்திரு, விலகியிரு, வீட்டிலேயே இரு
Novel Coronavirus  disease ( COVID-19 )  is an infectious disease caused by a newly discovered coronavirus. Most people infected with the COVID-19 virus will experience  mild  to  moderate respiratory illness and recover without  requiring  special  treatment.   Older  people,  and  those  with underlying  medical  problems  like  cardiovascular  disease,   diabetes, chronic  respiratory  disease,  and  cancer  are  more  likely  to  develop serious illness.
For More information just explore:  WHO   &  MoHFW 
ULB Election 2022 – Reservation of Wards/Chairman
75வது ஆண்டு சுதந்திர தினம் கொண்டாட்டம்
தமிழ்நாடு நகர்ப்புற உள்ளாட்சிகள் சட்டம் பிரிவு 84(1)-ன்படி சொத்து
உரிமையாளர்கள் தங்களது முதல் அரையாண்டிற்கான சொத்து
வரியினை ஏப்ரல் 30-ம் தேதிக்குள் செலுத்தி அரையாண்டு சொத்து
வரி தொகையில் அதிகபட்சம்ரூ.5,000/-ஊக்கத்தொகை பெற்றிடுமாறு
கேட்டுக்கொள்ளப்படுகிறது.
Contact Address
  Mr. B. Kanniyappan.B.Sc.B.Ed. ,
Municipal Commissioner,
Sholinghur Municipality,
Chittoor Road,
Sholingur,

Ranipet District-631102.
Phone Office : 9150375354
Land line       :  04172-262335
E-mail       : commr.sholingar@tn.gov.in
ePay

The new website https://tnurbanepay.tn.gov.in has been created by incorporating All municipalities and Corporations across Tamilnadu, except Chennai by providing facilities pay tax for asset, drinking water, housing, sewerage and lease categories, and providing birth certificates on-line.
General
District  : Ranipet
Region   : Vellore Region
State       : TamilNadu
Area
Total       :   9.50 Sq.Kms
Population
Total        : 30856 as on 2011
Male        :   15416
Female    :   15440