Sanitary Quarters Senkottai
About Municipality
Sengottai (also known as Shencottah or Shenkottai Tamil – செங்கோட்டை) is a town in the Tenkasi district, of Tamil Nadu, India. It is the gateway to southern Tamil Nadu and Kerala … Read More

Corona Virus [Covid-19]
விழித்திரு, விலகியிரு, வீட்டிலேயே இரு
Coronavirus  disease ( COVID-19 )  is an infectious disease caused by a newly discovered coronavirus.Most people infected with the COVID-19 virus will experience  mild  to  moderate respiratory illness and recover without  requiring  special  treatment.   Older  people,  and  those  with underlying  medical  problems  like  cardiovascular  disease,   diabetes, chronic  respiratory  disease,  and  cancer  are  more  likely  to  develop serious illness.
Corona Virus (COVID-19) Prevention and Management Activities
Gallery
Urban Local Body Electoral Roll
Urban Local Body Polling Station
Municipal  Ward Reservation ListTiruv
Election-2022-councillor- result
Municipal Chairman Reservation List
Uannamalai Municiconstituted on 01.04.1896, as per Go.No.577 dated 31.01.1896. It was upgraded as second Grade Municipality from 01.04.Ur1959. subsequently, from 01.05.1974, it was upgraded as First Grade Municipality as per Go.No.1133 R.D. & L.A Department dated 29.04.1974. 
Tn Urban Esevai Mobile App Scan the QR Code and Install
For More information just explore:  WHO   &  MoHFW
Namakku Naame Thittam    Namakku Naame Thittam GO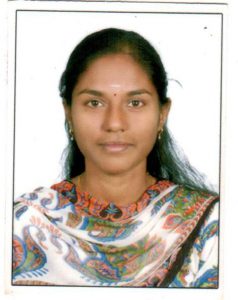 Contact Address
Selvi.M.Suganthi B.E.,.,
Commissioner(FAC)
Municipal Office
Jawaharlal Nehru Road,
Sengottai-627809
Phone Office :04633-233239, 233238

E-mail:commr.sengottai@tn.gov.in

ePay
The new website https://tnurbanepay.tn.gov.in has been created by incorporating All municipalities and Corporations across Tamilnadu, except Chennai by providing facilities pay tax for asset, drinking water, housing, sewerage and lease categories, and providing birth certificates on-line.
General
District  : Tenkasi
Region   : Tirunelveli Region
State       : TamilNadu
Area
Total     : 2.68 Sq.Kms
Population
Total     : 26823
Male      :  13183
Female : 13640