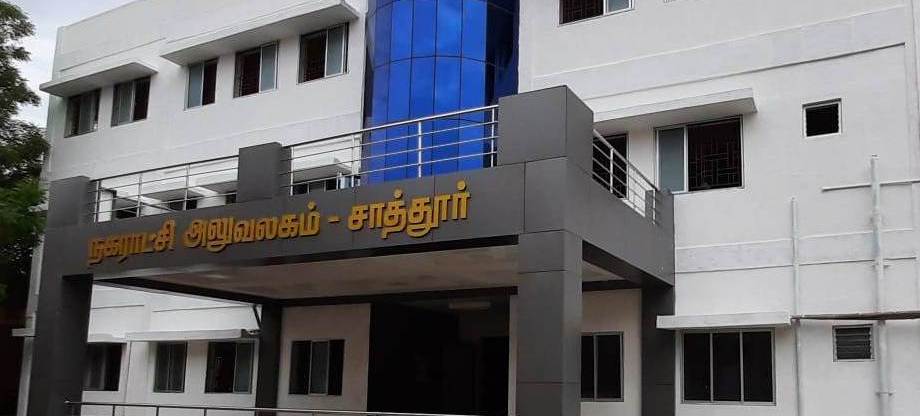 Contact Address
Selvi. V.Nithiya, B.Tech., M.B.A.
Municipal Commissioner
Municipal Office, Sattur-626 203.
Phone Office :04562-260356
E-mail:commr.sattur@tn.gov.in

ePay
The new website https://tnurbanepay.tn.gov.in has been created by incorporating All municipalities and Corporations across Tamilnadu, except Chennai by providing facilities pay tax for asset, drinking water, housing, sewerage and lease categories, and providing birth certificates on-line.
General
District  : Virudhunagar
Region   : Tirunelveli Region
State       : TamilNadu
Area
Total     : 3.83 Kms
Population
Total     : 29390
Male      :  14395
Female :   14995