Corporation Office - Salem
Kurinji Nagar Green Space Park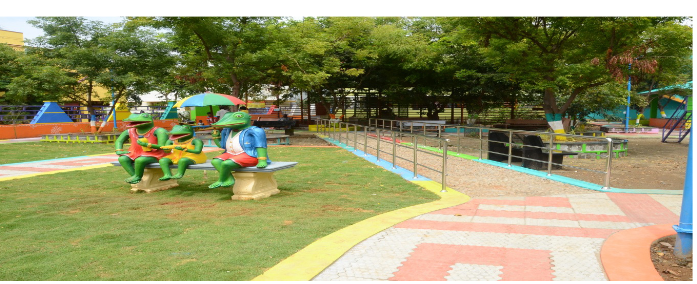 About Salem Corporation
The Centurion Municipality was declared as the SALEM CITY MUNICIPAL CORPORATION from 1.6.1994. The Salem City Municipal Council celebrated its Centenary in 1966. Fittingly the Municipality was upgraded into a special grade Municipality with effect from 1.4.79. Salem City Municipal Limits were further extended by the inclusion of Suramangalam Municipality, Jarikondalampatty Town Panchayat, Kannankurichi Town Panchayat and 21 other Village panchayats with effect from 1.4.94, with an extent of 91.34 sq.kms.
Salem Corporation consists of 60 wards categorized under 4 Zonal Offices namely Suramangalam Zonal, Hasthampatty Zonal, Ammapet Zonal, Kondalampatty Zonal. Each Zonal Office has its own Zonal Chairman and an Asst.Commisioner to take care of Zonal Activities.
Contact Address
Thiru.R.Sadheesh,M.A.,M.Phil.,
Corporation Commissioner
Salem City Municipal Corporation
Navalar Nedunchezhiyan Salai
Fort, Salem – 636001
Phone Office :0427-2213131
E-mail:commr.salem@tn.gov.in

ePay
The new website https://tnurbanepay.tn.gov.in has been created by incorporating All municipalities and Corporations across Tamilnadu, except Chennai by providing facilities pay tax for asset, drinking water, housing, sewerage and lease categories, and providing birth certificates on-line.
General
District  : Salem
State       : Tamil Nadu
Area
Total     : 91.34 Sq. Kms
Wards – 60 Wards
Zones
Suramangalam,Hasthampatty
Ammapet, Kondalampatti
Population
Total     : 829267
Male      :417317
Female :411950