Rajapalayam Municipality - Park
Rajapalayam Municipality - Water Storage Tank
Rajapalayam Municipality -Road
Rajapalayam Municipality - MCC
Rajapalayam Municipality - SBM AWARENESS COMPAIGN
About Municipality
Rajapalayam is one of the cities that expose the Indian culture. It is an important town in Virudhunagar district and is the Taluk (also spelt as Taluka) headquarter of Rajapalayam Taluk. It is situated 85-km southwest of Madurai. Four roads are radiating from Rajapalayam on the north of Madurai on the south of Tenkasi and Sankarankovil on the east of Chattarapatti and on to the west to mountains and Ayyanar falls…
75 வது ஆண்டு சுதந்திர தினம் கொண்டாட்டம்
'TN Urban Esevai' Mobile App for  All Tax Payment and other services        

       Scan for Download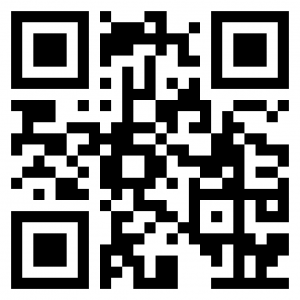 Gazette Notification of Delimitation of Ward for Area Sabha-2022
General Revision of Property Tax and Vacant Land Tax-2022 – G.O
NAMAKKU NAAME THITTAM (Urban) –
இராஜபாளையம் நகராட்சியில் திடக்கழிவு மேலாண்மை திட்டத்தின் கீழ் பல்வேறு நுண் உரம் செயலாக்க மையத்திலிருந்து தயாரிக்கப்பட்ட உரங்கள் மற்றும் மறுசுழற்சி பயன்பாட்டிற்குரிய பிளாஸ்டிக், ரப்பர் ஆகியவை இருப்பில் உள்ளதால் தேவைப்படுவோர் நகராட்சி அலுவலகத்தை தொடர்பு கொண்டு பெற்றுக்கொள்ளலாம்.
Guidelines for Environmental Management of Dairy Farms and Gaushalas
CWSS-SOCIAL IMPACT ASSESSMENT REPORT
CWSS-ENVIRONMENTAL IMPACT ASSESSMENT REPORT
UGSS – ENVIRONMENTAL EXAMINATION
Novel Corona Virus [COVID 19]
விழித்திருங்கள், விலகியிருங்கள், வீட்டிலேயே இருங்கள்
Beware of Corona Virus: Be-safe – Be-alone – Maintain the social distancing – Please co-operate with Government
Novel Coronavirus  disease ( COVID-19 )  is an infectious disease caused by a newly discovered coronavirus. Most people infected with the COVID-19 virus will experience  mild  to  moderate respiratory illness and recover without  requiring  special  treatment.   Older  people,  and  those  with underlying  medical  problems  like  cardiovascular  disease,   diabetes, chronic  respiratory  disease,  and  cancer  are  more  likely  to  develop serious illness.
For More information just explore:  WHO   &  MoHFW 
Contact Address
Thiru. S.Parthasarathy B.P.T .M.Sc.(Psy)
Municipal Commissioner
Municipal Office
19-T.P.Mills Road
Rajapalayam-626117
Phone Office :04563-222328
e-mail:                                                                  commr[dot]rajapalayam[at]tn[dot]gov[dot]in

ePay
The new website https://tnurbanepay.tn.gov.in has been created by incorporating All municipalities and Corporations across Tamilnadu, except Chennai by providing facilities pay tax for asset, drinking water, housing, sewerage and lease categories, and providing birth certificates on-line.
General
District  : Virudhunagar
Region   : Tirunelveli  Region
State       : Tamilnadu
Area
Total     : 11.36 Sq.Kms
Population
Total     : 130119
Male      :  64622
Female :  65495                                                                                             Others  :  2