Municipal Office Puliangudi
Puliangudi Municipal-Water Tank
About Municipality
Location
Puliangudi town is situated in between Tenkasi, Rajapalayam Tenkasi – Thirumangalam National Highways (NH – 208) It lies about 40 KMs North of Rajapalayam and 30 KMs South of Tenkasi .
This town also lies at the foot hill of the westem ghats and has gentle slope from west to east.
The area of the town is 55.166 Sq.Kms and the population in the year 2001 was 60142. Puliangudi Municipal area comprises of four revenue Villages Viz. Mela Puliangudi. Puliangudi. Chinthamani and Thirumalai Naicken Pudukudi.The town in general is having a dry climate except the monsoon periods.
Beware of Corona Virus: Be-safe – Be-alone – Maintain the social distancing – Please co-operate with Government
Latest Ward Reservation – Dated – 07.12.2021-584_Ex_II_2 (1)
Reservation of Chairman Gazette Notification
Reservation of Ward Gazette Notification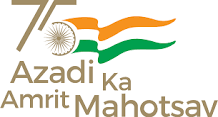 75வது ஆண்டு சுதந்திர தினம் கொண்டாட்டம்
TN Urban Esevai Mobile App for All Tax Payment and services 
(Scan for download APP)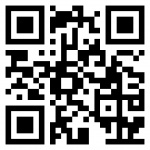 "விழித்திருங்கள் – தனித்திருங்கள் –       வீட்டிலேயே இருங்கள்"

 Corona Virus [Covid-19]

Coronavirus disease (COVID-19) is an infectious disease caused by a newly discovered coronavirus.Most people infected with the COVID-19 virus will experience mild to moderate respiratory illness and recover without requiring special treatment.  Older people, and those with underlying medical problems like cardiovascular disease, diabetes, chronic respiratory disease, and cancer are more likely to develop serious illness. See More….

Control Room Help Line:   04636-233077 / 9952356001

Corona Virus [Covid-19] Prevention and Management Activities
Gasifier-Crematorium-Burial Ground Details

ePay
The new website https://tnurbanepay.tn.gov.in has been created by incorporating All municipalities and Corporations across Tamilnadu, except Chennai by providing facilities pay tax for asset, drinking water, housing, sewerage and lease categories, and providing birth certificates on-line.
General
District  : Tenkasi
Region   : Tirunelveli Region
State       : TamilNadu
Area
Total     : 55.166 Sq.Kms
Population
Total     : 66034
Male      :  32843
Female :  33191