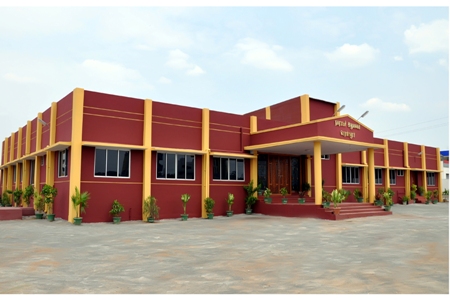 Municipal Office Perambalur
UGSS Treatment plant Perambalur
About Municipality
Perambalur is the District and Taluk Headquarters from the year 1995.
Perambalur Town panchayat has been declared as III Grade Municipality by the Tamil Nadu Government vide G.O.No. 277, dated 02-07-2004.  Perambalur III Grade Municipality is functioning from 05-07-2004 and this municipality has been upgraded to II Grade Municipality wide G.O.Ms.No.136 MAWS Department dated 15.11.2006.  The area of the town is 20.59 Sq.Km.   The strength of the council is 21.
Perambalur is the largest town in the District of Perambalur with population of over 49648.
Contact Address
Thiru.S.Kumarimannan., M.A.,
Municipal Commissioner
Municipal Office
Venkatesapuram Near New Busstand
Perambalur-621212
Phone Office :04328-225285
Mobile : 7397389959
E-mail: commr[dot]perambalur[at]tn[dot]gov[dot]in

ePay
The new website https://tnurbanepay.tn.gov.in has been created by incorporating All municipalities and Corporations across Tamilnadu, except Chennai by providing facilities pay tax for asset, drinking water, housing, sewerage and lease categories, and providing birth certificates on-line.
General
District  : Perambalur
Region   : Thanjavur Region
State       : TamilNadu
Area
Total     : 20.59 Sq.Kms
Population
Total     : 49648
Male      :  24659
Female :  24989