Bulk Waste Generators - Micro Compost center
About Municipality
Paramakudi is the taluk Headquarters from the year 1918 (i.e. from the date of formation of Ramanathapuram District.). The Paramakudi town consist of two separate settlements viz., Paramakudi and Emaneswaran from the first half of this century. These settlements were classified as separate towns in the census records from 1901 to 1961 and then they were merged together to form the present municipal town in 1964.
Paramakudi was constituted as a third grade municipality in the year 1964 and upgraded as Second Grade municipality with effect from 1.5.1974 and again upgraded as first grade municipality with effect from 22.5.1998. The area of the town is 13.45 Sq.km. The strength of the council is 36
Paramakudi is the second largest town in the district of Ramanathapuram with a population of over 95,579.
The Municipal office is located at Ward No.18 and situated on the south bank of Vaigai river.
Novel Corona Virus [COVID 19]
விழித்திரு, விலகியிரு, வீட்டிலேயே இரு
Novel Coronavirus  disease ( COVID-19 )  is an infectious disease caused by a newly discovered coronavirus. Most people infected with the COVID-19 virus will experience  mild  to  moderate respiratory illness and recover without  requiring  special  treatment.   Older  people,  and  those  with underlying  medical  problems  like  cardiovascular  disease,   diabetes, chronic  respiratory  disease,  and  cancer  are  more  likely  to  develop serious illness.
Control Room Help Line : 04564-226742
Mobile App for  All Tax Payment and other services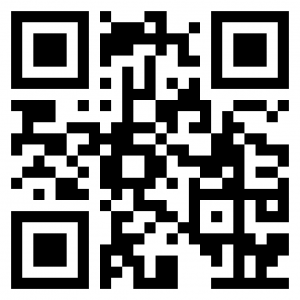 Gasifier-Crematorium-Burial Ground Details
For More information just explore:  WHO   &  MoHFW 
General Revision of Property Tax and Vacant Land Tax-2022 – G.O
ULB Election 2022 – Reservation of Wards Gazette Notifications
–  Chairman
75வது ஆண்டு சுதந்திர தினம் கொண்டாட்டம்
அரசாணை (நிலை) எண்.10, நகராட்சி நிர்வாகம் மற்றும் குடிநீர் வழங்கல்(நப.1) துறை,  நாள் 23.01.2023 துறை, நாள் 23.01.2023
Special Grade Post Sanctioned as per G.O.10
Contact Address
Tmt.AJITHA BARVIN M, B.Sc.,
Commissioner (Full Addl.Charge)
Municipal Office
4/387 Gandhiji Road,
Paramakudi-623707
Phone Office :04564-226742
E-mail:commr.paramakudi@tn.gov.in

ePay
The new website https://tnurbanepay.tn.gov.in has been created by incorporating All municipalities and Corporations across Tamilnadu, except Chennai by providing facilities pay tax for asset, drinking water, housing, sewerage and lease categories, and providing birth certificates on-line.
General
District  : Ramanathapuram
Region   : Madurai Region
State       : TamilNadu
Area
Total     : 13.45 Sq.Kms
Population
Total     :  95579
Male      :  48621
Female :   46958