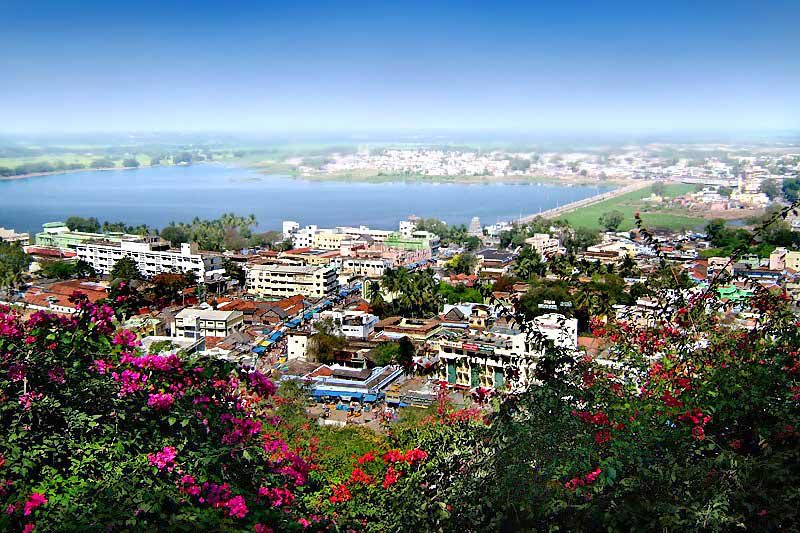 PALANI BIO METHANISATION PLANT
About Municipality
Prior to constitution of Palani Municipality, there appears to have been a sanitary association presided over by local Tasildar incharge of tourist's sanitation and Development works. Consquent to Lord Rippon's reforms in local self – Government, the town was constituted into a Municipality on 1st April 1886 with a population of 13,315. Palani was upgraded as Grade II Municipality in November 1949, further Palani has been upgraded as grade I Municipality in April 1982. Now it is functioning as selection grade Municipality since from 01.12.1988. The total area of the Town is 6.63 sqkm with a population of 67, 231 as per 2001 census.
In 1974, Palani Municipal area has been declared as Local Planning Area under sub – section (V) of Section 10 of the Tamil Nadu Town and country Planning Act 1971. The Local Planning authority was constituated under section 12 of the said act from 1975.
Other Informations
Name of the Municipality : Palani
Date of constitution as Third Grade Municipality : 01.08.1886 Date of constitution as Second Grade Municipality : 01.11.1949 Date of constitution as First Grade Municipality : 01.04.1973
Upgradation as Selection Gr Municipality : 01.12.1988 G.O.MS.No1075 MAWS 14.12.1988
Area of the Municipality : 6.63 Sq.km
Revenue villages : Sivagiripatty,Kothaimangalam,Balasamuthiram,Chinnakalayamuthoor
Population of 67,231 as per 2001 census.
Total No of Wards :33
Reserved For Women – 9
Reserved For SC Women- 2
Reserved For SC Gel – 3
Others – 19
No.of Households : 14827
No. of Slums : 16
Slum Population : 20013
No.of People in the below poverty Line List : 5147
75வது ஆண்டு சுதந்திர தின கொண்டாட்டம்
Novel Corona Virus [COVID 19]
விழித்திரு, விலகியிரு, வீட்டிலேயே இரு
Novel Coronavirus  disease ( COVID-19 )  is an infectious disease caused by a newly discovered coronavirus. Most people infected with the COVID-19 virus will experience  mild  to  moderate respiratory illness and recover without  requiring  special  treatment.   Older  people,  and  those  with underlying  medical  problems  like  cardiovascular  disease,   diabetes, chronic  respiratory  disease,  and  cancer  are  more  likely  to  develop serious illness.
Control Room Help Line : 04545-242214
Gasifier- Crematorium-Burial Ground details
ULB Election 2022- Reservation of Wards and Chairman- Gazette Notifications
For More information just explore:  WHO   &  MoHFW 
Contact Address

Tmt.R. Kamala, B.Com.,

Municipal Commissioner
Municipal Office
Red cross Road,
Palani-624601

Phone Office :  04545- 242404

Mobile No : 7397396277

E-mail:commr.palani[at]tn[dot]gov[dot]in

ePay
The new website https://tnurbanepay.tn.gov.in has been created by incorporating All municipalities and Corporations across Tamilnadu, except Chennai by providing facilities pay tax for asset, drinking water, housing, sewerage and lease categories, and providing birth certificates on-line.
General – Palani Municipality
District  : Dindigul
Region   : Madurai Region
State       : TamilNadu
Area
Total     : 6.63 Sq.Kms
Population
Total     : 70467
Male      :  34827
Female :  35640