About City
History of Namakkal

Namakkal has historic interest with a Hill Fort and a Mosque built by Tippu Sultan at the hilltop, which is 75 Mts. height. Namakkal town possess the famous Anjaneya Temple, Vishnu cave temple dedicated to Lord Narasimha and his consort Namagiriamman temple often visited by pilgrims. Opposite to Narasimha temple at a distance of 100 Mts. is a colossal statue of Lord Anjaneya of 6.7 Mts. height. The name "Namakkal" is derived from the huge rock on which the Fort stands.
Namakkal has some significant historic interest with a Hill Fort and Mosque built by Tippusultan at the Hill top which is 75 meter Height. Namakkal possesses a certain religious interest also. The famous Vishnu cave temple dedicated to Lord Narasimma and his consort Namagiriamman is often visited by pilgrims. Opposite to Narasimma temple at a distance of 100 Meter is a colossal statue to Lord Anjaneya 6.7 Meter in height. The name "NAMAKKAL" had been derived from the huge rock on which the Fort stands. Namakkal can be regarded as a pilgrim centre.
Town Profile

Namakkal Town is situated in the south-central part of Namakkal District along NH-7 at a distance of 50 Km from Salem connecting Karur and Dindigul. The town is located at 11°13" North latitude and 78°10" East longitude. It is the headquarters of Namakkal District and Taluk. The District is extensively covered with hilly ranges and rocks with undulated plains. The Kollimalai range with peaks 1219 metres runs along the east of Namakkal and Rasipuram Taluks.
The town of Namakkal is well connected to the neighbouring urban centres by major District roads viz., Salem to the North, Paramathy and Tiruchengode to the West, Trichy and Thuraiyur to the South, Sendamangalam to the North -East and Ramapuram Pudur to the East.
Transportation linkage

This town has seven main roads connecting Salem, Trichy, Karur, Thiruchengode, Thuraiyur, Mohanur and Sendamangalam.
Infrastructure
Urbanization is a critical phenomenon in India due to rapid industrialization and the liberalization of the economy. The urban population has increased to a large extent. Over the last fifty years, the urban population in India has grown almost five times while the total population has grown by about two and half times. Such an enormous growth in urban population has put a tremendous strain on urban infrastructure services particularly in small and medium sized towns, which have led to a gradual deterioration in the physical environment and the quality of life.
Agriculture
This use includes categories of undeveloped areas such as wet land, Dry lands, Hillocks. Water bodies, Burial grounds etc. Vacant lands are being converted into residential and other uses. Agricultural areas nearby developed areas are being converted mostly for residential purposes. Still vast area is available in the north and Southern part of Namakkal Town. A portion of the land with in the Town on the Eastern part of the Town are wet land which constitutes about 2.53% of the total area of the Town. Dry lands constitute 92.14% of undeveloped area comes to 583.30 Hectares which is 56.97% of the toal area. Earlier study refealed that 80.19% of the total area use undeveloped and under agriculture use.
Fairs and Festivals
Annual car Festival for the Lord Narasimmaswamy temple is celeberated in March and April every year. There are number of sacred bathing places or thirthams in hollows in the sides of the rock and the largest of them is called "Kamalalayam" which is sacred to Lakshmi. Apart from the rock temples there is one Murugan temple at Koolipatti at about 3 K.M. from the town.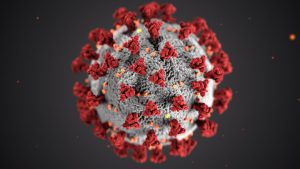 Corona Virus [Covid-19]
விழித்திரு, விலகியிரு, வீட்டிலேயே இரு
Coronavirus  disease ( COVID-19 )  is an infectious disease caused by a newly discovered coronavirus.Most people infected with the COVID-19 virus will experience  mild  to  moderate respiratory illness and recover without  requiring  special  treatment.   Older  people,  and  those  with underlying  medical  problems  like  cardiovascular  disease,   diabetes, chronic  respiratory  disease,  and  cancer  are  more  likely  to  develop serious illness.