Park- Namakkal Municipality

75வது ஆண்டு சுதந்திர தினம் கொண்டாட்டம்
About Municipality
Namakkal has been a Town Panchayat from 1943 to 1970. Namakkal Town Panchayat has been upgraded as a Grade III Municipality with effect from 17-01-1970 in G.O.Ms.No.54 Rural Development and local Administration dated 12.01.1970. Namakkal Municipality has been upgraded as a Grade II Municipality from 01.04.75 in G.O.Ms.No.200 RDLA dated 07.02.1975. Again this Municipality has been upgraded as a Grade I Municipality from 09.05.1983 in G.O.Ms.No. 631 RDLA Dated 09.05.1983 and then upgraded as Selection Grade Municipality vide G.O.Ms.No.1074 RDLA Dated 14.12.88. Namakkal Town is extended by adding nearby Panchayats with urbanized nature to an extent of 55.24 sq.km in G.O.Ms.No.22 MA&WS(ele) Dept dtd.21.01.11. Namakkal Municipality divided in  to 39 wards. As per G.O.No.86 dated.18.10.2021 Namakkal Municipality has been upgraded to Special Grade.
Publication-Online Services(Electronic Service Delivery System)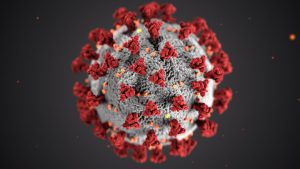 Corona Virus [Covid-19]              Wear Mask

விழித்திரு, விலகியிரு, வீட்டிலேயே இரு
Coronavirus  disease ( COVID-19 )  is an infectious disease caused by a newly discovered coronavirus.Most people infected with the COVID-19 virus will experience  mild  to  moderate respiratory illness and recover without  requiring  special  treatment.   Older  people,  and  those  with underlying  medical  problems  like  cardiovascular  disease,   diabetes, chronic  respiratory  disease,  and  cancer  are  more  likely  to  develop serious illness.
Gasifier  Crematorium – Burial Ground Details
Control Room Help Line– 04286-221001
விழித்திரு, விலகியிரு, வீட்டிலேயே இரு, விழித்திரு, விலகியிரு, வீட்டிலேயே இரு
விழித்திரு, விலகியிரு, வீட்டிலேயே இரு, விழித்திரு, விலகியிரு, வீட்டிலேயே இரு
Thirumathi.K.M.Sudha., B.Sc.M.A.B.Ed.,

Commissioner,
Namakkal Municipality,
88,Tiruchengode Road,
Namakkal-637 001
Phone No.04286-230002, 221001
E-Mail-commr.namakkal@tn.gov.in

ePay
The new website https://tnurbanepay.tn.gov.in has been created by incorporating All municipalities and Corporations across Tamilnadu, except Chennai by providing facilities pay tax for asset, drinking water, housing, sewerage and lease categories, and providing birth certificates on-line.
General Information


| | |
| --- | --- |
| Region | Salem |
| Full Postal Address | Namakkal Municipality, Paramathi Road, Namakkal |
| Phone | 04286-221001 |
| E-Mail Id | commr.namakkal@tn.gov.in |
| Population As on 2011 | 120957 |
| Area in Sq. Km. | 55.24 |
| No. of Wards | 39 |
| No. of Streets | 286 |