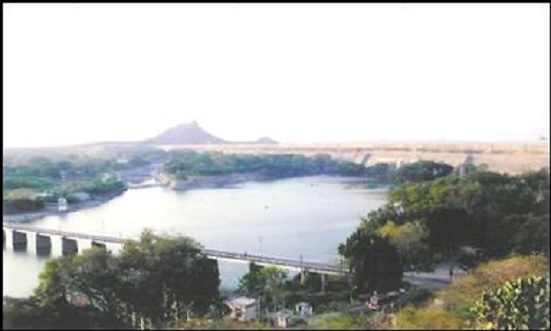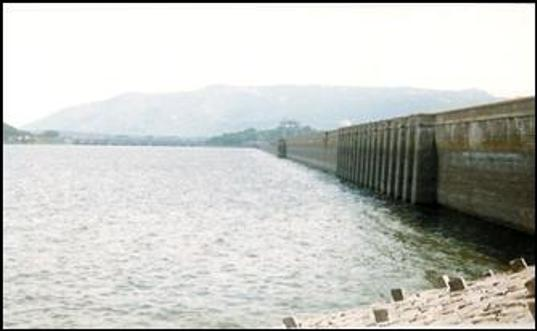 About the Municipality
History of Municipality and Municipality Place
     Mettur is a Selection Grade Municipality and Taluk Head quarters in Salem District .Mettur is situated at a distance of 52 Kilometres North-West of Salem. Mettur is known for its huge dam built 1934 which is still one of the best dams in the country and attracts tourists from all over India. It is one of the major sources of Power generation using the Hydro-resources. It is located at 11º45' of the Northern Latitude and 77º45' of Eastern Longitude. The population as per 1971 census is 38,380 and the area spreads over to an extent of 14.55 Sq. Kilometres. The Town is well connected with road services to Salem, Dharmapuri, Mysore, Bangalore and Erode. It is also well connected by rail with the Salem Town.
     The Town is surrounded by the Stanley Reservoir on the North, Palamalai on the west and Vanavasi Panchayat forest on the East. The River Cauvery traverses in the middle of the town and divides the town into two parts namely Mettur and Mettur Railway Staion.

Key Events of Mettur Growth
Year
Event
1934
1937
1940
1940
1975
1975
1978
1978
1987
1994
Stanley Dam construction
Hydro-electric Power House
Constitution of Mettur Township Committee (Grade II)
Water supply Scheme
Constitution of Local Planning Authority
Upgraded as Ist Grade Township committee
Upgraded as Selection Grade Township committee
Combined Water Supply Scheme
Mettur Thermal Power House
Changed as Selection Grade Municipality
75வது ஆண்டு சுதந்திர தினம் கொண்டாட்டம்
Novel Corona Virus [COVID-19]
விழித்திரு, விலகியிரு, வீட்டிலேயே இரு
Novel Coronavirus  disease ( COVID-19 )  is an infectious disease caused by a newly discovered coronavirus. Most people infected with the COVID-19 virus will experience  mild  to  moderate respiratory illness and recover without  requiring  special  treatment.   Older  people,  and  those  with underlying  medical  problems  like  cardiovascular  disease,   diabetes, chronic  respiratory  disease,  and  cancer  are  more  likely  to  develop serious illness.
Control Room Help Line : 04298-244033
Novel Corona Virus [Covid-19] Prevention and Management Activities
Daily Status Report-Containment Zone-COVID 19
Gasifier-Crematorium-Burial Ground Details
For More information just explore:  WHO   &  MoHFW 
விழித்திரு, விலகியிரு, வீட்டிலேயே இருBeware of Corona Virus: Be-safe - Be-alone - Maintain the Social Distancing - Please Co-operate with Government
விழித்திரு, விலகியிரு, வீட்டிலேயே இருBeware of Corona Virus: Be-safe - Be-alone - Maintain the Social Distancing - Please Co-operate with Government
Contact Address
Thiru. S. Bhuvaneshwaran (a) Annamalai,
Municipal Commissioner
Municipal Office
Municipal Office Road
Mettur Dam-636401
Phone Office :04298-244018
E-mail:commr.mettur@tn.gov.in

ePay
The new website https://tnurbanepay.tn.gov.in has been created by incorporating All municipalities and Corporations across Tamilnadu, except Chennai by providing facilities pay tax for asset, drinking water, housing, sewerage and lease categories, and providing birth certificates on-line.
General
District  : Salem
Region   : Salem Region
State       : TamilNadu
Area
Total     : 14.55 Sq.Kms