About Municipality 
History Of Municipality And Municipality Place
Mettupalayam Municipality is situated at the foot hills of Nilgiris on the bank of river Bhavani on Coimbatore-Guddalore State Highways. Mettupalayam Municipality was formed in the year 1948. Subsequently, Mettupalayam Municipality has been upgraded as Ist Grade Municipality from 01.04.1978. vide G.O.Ms. No. 337 RDLA Dated : 8.3.78. and then as Selection Grade Municipality as per G.O.Ms.No. 85 RDLA Dated : 22.05.1998. The total extent of this Municipality is 7.2 Sq.Kms.
Mettupalayam Councilors details
Summary Of Activities And Features Of Municipality
Local Authority                      :      Municipal Council
Total Number of Wards       :      33
Council Members                  :      33

Major Development Activities
Trading and Transit Centre for Hill Products like Vegetables, Tea and Coffee.
Wholesale market Centre in the surrounding Region.
Presence of Bleaching and Agro-based Industries.
Presence of number of commercial activities facilitating the visitors to Udhagamandalam
75வது ஆண்டு சுதந்திர தினம் கொண்டாட்டம்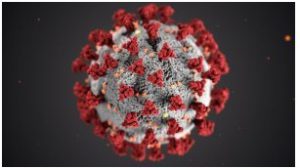 Novel Corona Virus [COVID 19]
விழித்திரு, விலகியிரு, வீட்டிலேயே இரு
Novel Coronavirus  disease ( COVID-19 )  is an infectious disease caused by a newly discovered coronavirus. Most people infected with the COVID-19 virus will experience  mild  to  moderate respiratory illness and recover without  requiring  special  treatment.   Older  people,  and  those  with underlying  medical  problems  like  cardiovascular  disease,   diabetes, chronic  respiratory  disease,  and  cancer  are  more  likely  to  develop serious illness.
Control Room Help Line : 04254-222151
Novel Corona Virus [Covid-19] Prevention and Management Activities
COVID 19 Prevention and Management Activities
"Tax Payment"
Pay your proprty tax  before 30th April and get applicable incentive
Photo
Contact Address
Municipal Commissioner
Municipal Office
104 Housing Unit
Mettupalayam-641301
Phone Office :04254-222324
E-mail:commr.mettupalayam@tn.gov.in

ePay
The new website https://tnurbanepay.tn.gov.in has been created by incorporating All municipalities and Corporations across Tamilnadu, except Chennai by providing facilities pay tax for asset, drinking water, housing, sewerage and lease categories, and providing birth certificates on-line.
..General
Municipality-Mettupalayam
Region:Tiruppur
Area:7.22 Sq.km
Population:66487