MUNICIPAL OFFICE BUILDING - MANNARGUDI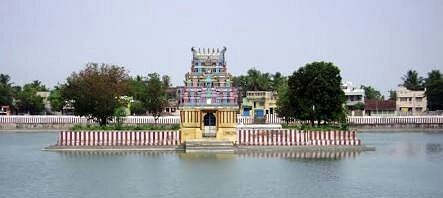 Mannargudi Rajagopalaswamy Temple
About Municipality
Chola Kings ruled Mannargudi. This town is known as 'Koil mattrum Madil Nagaram'.

70 Tanks are in this town. Thanjavur is 38 kms from this town, Kumbakonam 38 kms, Tiruvarur 28 kms, Pattukottai 29 kms, Chennai 300 kms, Coimbatore 325kms, Madurai 250 kms, Trichy 90 kms, Velankanni 66 kms, Nagore 64 kms.

This Town is well connected to the above cities and towns by Road. One of the finest Mangroov forest is in Muthupettai which is 29 kms from this Town.

Vaduvur Lake which is a small Bird Sanctuary is 12 kms away from this town.
Novel Corona Virus [COVID 19]
விழித்திரு, விலகியிரு, வீட்டிலேயே இரு
Novel Coronavirus  disease ( COVID-19 )  is an infectious disease caused by a newly discovered coronavirus. Most people infected with the COVID-19 virus will experience  mild  to  moderate respiratory illness and recover without  requiring  special  treatment.   Older  people,  and  those  with underlying  medical  problems  like  cardiovascular  disease,   diabetes, chronic  respiratory  disease,  and  cancer  are  more  likely  to  develop serious illness.
Control Room Help Line : 04367-252263
Novel Corona Virus [Covid-19] Prevention and Management Activities
Gasifier – Crematorium – Burial Ground Details
For More information just explore:  WHO   &  MoHFW 
Contact Addres
K.SENNUKRISHNAN, M.A.,
Commissioner
Municipal Office
Gandhi Road
Mannargudi-614001
Mobile  :  Mobile : 7397396225
E-mail
commr.mannargudi@tn.gov.in

ePay
The new website https://tnurbanepay.tn.gov.in has been created by incorporating All municipalities and Corporations across Tamilnadu, except Chennai by providing facilities pay tax for asset, drinking water, housing, sewerage and lease categories, and providing birth certificates on-line.
General
District  : Mannargudi
Region   : Thanjavur Region
State       : TamilNadu
Area
Total     : 11.55 Sq.Kms
Population
Total     : 66997
Male      :  33117
Female :  33880