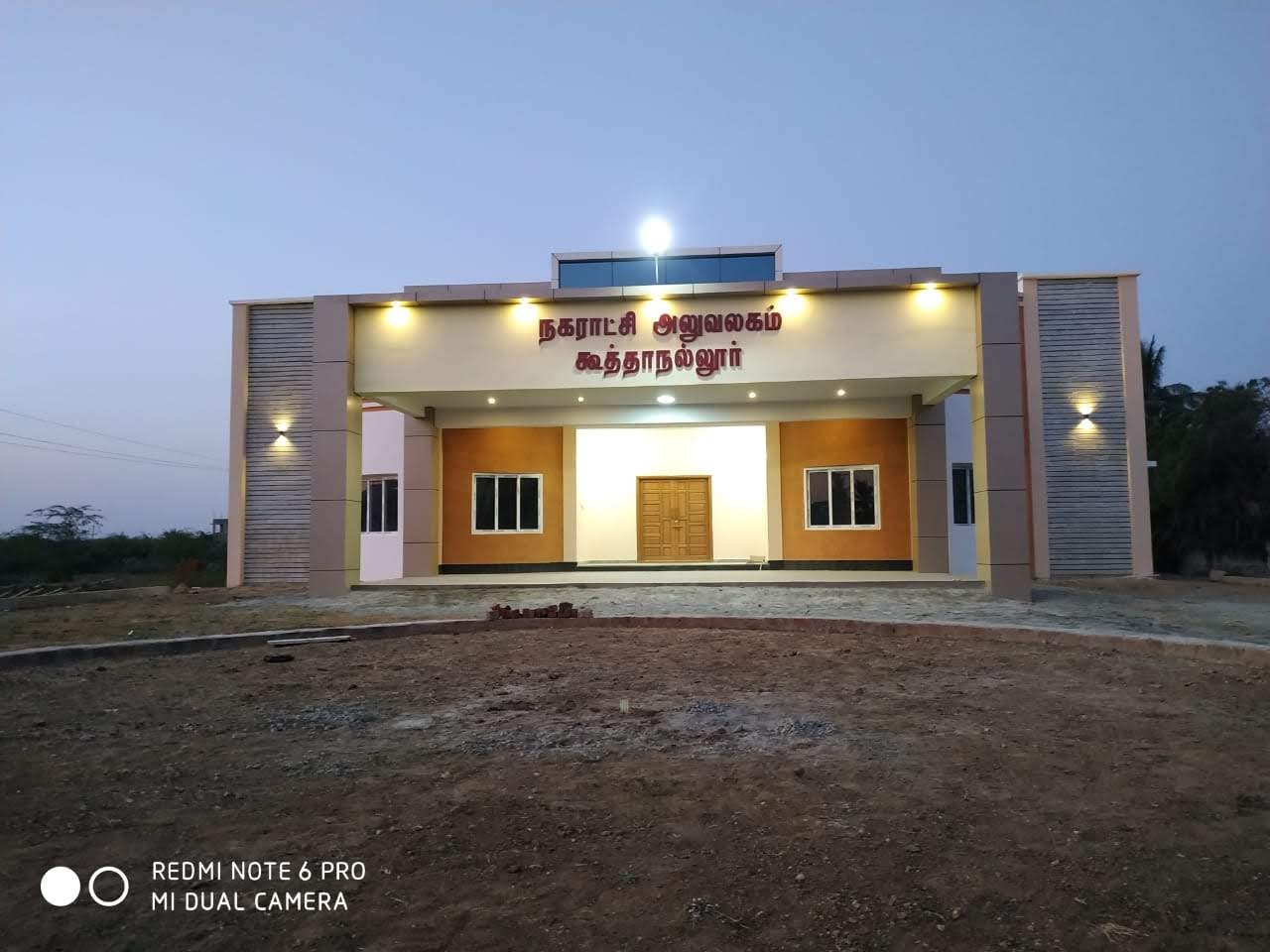 Municipal Office - Koothanallur
About Municipality
Koothanallur Selection Grade Town Panchayat was declared as grade III Municipality vide G.O.Ms.No.97, Municipal Administration and Water Supply Department dated 24.03.1994. This Municipality situated with in 30-Nagappattinam Lok Sabah Constituency and within the 178-Mannargudi Legislative Assembly Constituency.
75வது ஆண்டு சுதந்திர தினம் கொண்டாட்டம்
The Total Extent of the Municipality is 12.31 Square Kilometres Comprising of 4 Revenue Villages.
34-Lakshmangudi
35-Koothanallur
36-Ramanathan Kovil and
43-Panduthagudi
This Municipality was upgraded as a II nd Grade Municipality with effect from 1.4.98 as per G.O.Ms.No.85, Municipal Administration and Water Supply Department, dated 22.05.1998. This Municipality was divided into 24 wards for the constitution of Municipal Council.
ULB ELECTION – 2022 RESERVATION
MEGA CLEANING CAMP SEP – 2021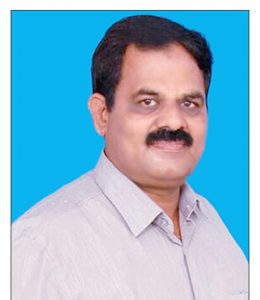 Contact Address
Thiru.S. Kumarimannan, M.A.,
Municipal Commissioner
Municipal Office,Tiruvarur Main  Road
Koothanallur- 614101
Office – 230001 Cell – 7397396223
STD Code : 04367
E-Mail : commr[dot]koothanallur[at]tn[dot]gov[dot]in

ePay
The new website https://tnurbanepay.tn.gov.in has been created by incorporating All municipalities and Corporations across Tamilnadu, except Chennai by providing facilities pay tax for asset, drinking water, housing, sewerage and lease categories, and providing birth certificates on-line.
General
District  : Tiruvarur
Region   : Thanjavur Region
State       : TamilNadu
Area
Total     : 12.31 Sq.Kms
Population
Total     :  25423
Male      :  12162
Female  :  13261