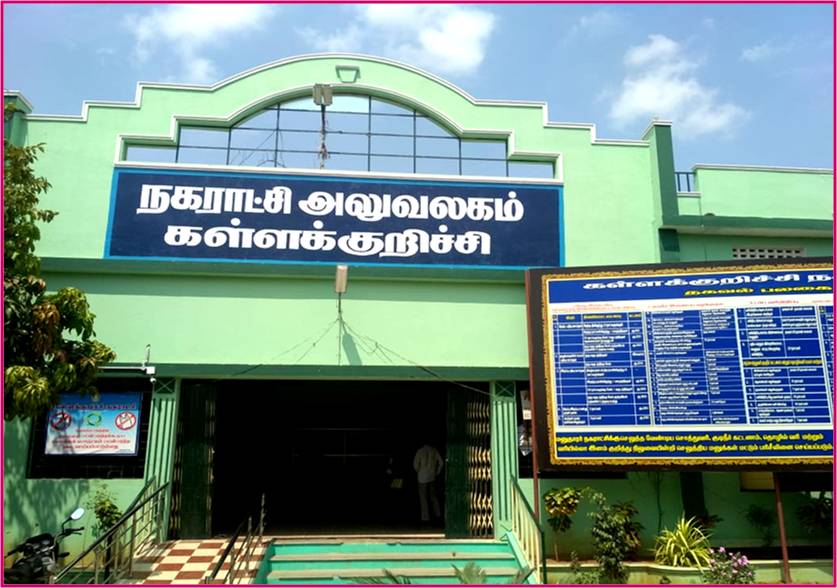 Municipal Office -Kallakuruchi
MCC @ KALLAKURICHI OFFICE
About Municipality
About Municipality
Name of the Municipality                                                : KALLAKURICHI
Date of Constitution as Selection Grade Townpanchayat :  33964/68/E1 dt.26.8.68
Upgradation as SpecialGrade Townpanchayat     :  8656/B5/1993 dt. 17.06.1993
Upgradation as Third Grade Municipality                  : G.O.No. 300 MAWS Dept. 12.6.04
Upgradation as First Grade Municipality                    : G.O. No.154 dated 08.09.2010.
Area of the Municipality                                                  :15.87 Sq.Km
Population                                                                           : 52507 (2011 Census)
Total No of Wards                                                              : 21
No. of Households                                                             :  14285
No. of Slums                                                                         : 4
Slum Population                                                                 : 9118
No. of people in the Below poverty Line list               : 1352
Read More...

Novel Corona Virus [COVID 19]
விழித்திரு, விலகியிரு, வீட்டிலேயே இரு
Novel Coronavirus  disease ( COVID-19 )  is an infectious disease caused by a newly discovered coronavirus. Most people infected with the COVID-19 virus will experience  mild  to  moderate respiratory illness and recover without  requiring  special  treatment.   Older  people,  and  those  with underlying  medical  problems  like  cardiovascular  disease,   diabetes, chronic  respiratory  disease,  and  cancer  are  more  likely  to  develop serious illness.
Control Room Help Line : 
Contact Address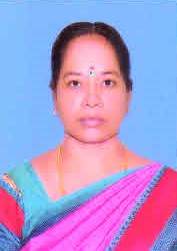 Thirmathi. D.BHARATHI M.Tech
Municipal Commissioner (i/c)
Municipal Office
KALLAKURICHI-606202
Phone Office :04151-222271
E-mail:commr.kallakurichi@tn.gov.in

ePay
The new website https://tnurbanepay.tn.gov.in has been created by incorporating All municipalities and Corporations across Tamilnadu, except Chennai by providing facilities pay tax for asset, drinking water, housing, sewerage and lease categories, and providing birth certificates on-line.
General
District  : Kallakurichi
Region   : Vellore Region
State       : TamilNadu
Area
Total     : 15.87 Sq.Kms
Population
Total     : 52507
Male      :26756
Female : 25751