Municipal Office - Gudalur (Nilgiris)
HILL VIEW - GUDALUR MUNICIPALITY
COMPOST YARD - GUDALUR MUNICIPALITY
ATTENTION TAX PAYERS – "Pay your Property Tax before 30th April and Get Applicable Incentive"
ABOUT MUNICIPALITY

Gudalur Municipality was constituted as village Panchayat in the year 1931 and subsequently upgraded as Town Panchayat with effect from 06.09.1950, .  It is Upgraded as Third grade vide  proceedings No.214435/73/F government letter no 205557/2004 Dated.11.06.2004   and from 09.08.2010 on wards it was upgraded as II Grade Municipality with effect from 09.08.2010.
The Headquarters of Gudalur II Grade Municipality and its office is situated at Ooty-Mysore main road Gudalur. It is border area of Kerala and Karnataka states and tourists from various places are joining  through Gudalur for there joining to Udhagamandalam and important Hill station in Nilgiri District known as Queen of Hills.
Population of this Municipality as per 2011 census is 49535.  The total numbers of House tax assements are 14321.  Gudalur is a Second Grade Municipality located in Nagappattinam – Gudalur – Mysore State Highways Road. Gudalur town is a fast developing town in the Nilgiris District due to tourist attraction. The area of the Gudalur Second  Grade Municipality is    47.71 Sq.km. and there are  56 Habitations around the Gudalur Town.
NOVEL CORONA VIRUS [COVID 19]
விழித்திரு . விலகியிரு.வீட்டிலேயே இரு
Novel Coronavirus disease [COVID-19] is an infectious disease caused by a newly discovered  coronavirus. Most people infected with the COVID-19 virus will experience mild to moderate respiratory illness and recover without requiring special treatment. Older people and those with underlying medical problems like cardiovascular disease, diabetes,chronic respiratory disease and cancer are more likely to develop serious illness.
Control Room Help Line : 04262 – 261358
Novel Corona Virus [COVID-19] Prevention and Management Activities
Daily Status Report-Quarantine-COVID-19
Gasifier – Crematorium – Burial Ground Details
ULB Election 2022 – Reservation of Wards/Chairman  
PROPERTY TAX REVISION 2022
Contact Address
Thiru.J. Francis Xavier

Municipal Commissioner
Gudalur Municipal
Ooty Main Road, Rajagopalapuram
Gudalur, Nilgiris-643211
Phone (Office): 04262-261358
E-mail:commr.gudalur-tpr@tn.gov.in

ePay
The new website https://tnurbanepay.tn.gov.in has been created by incorporating All municipalities and Corporations across Tamilnadu, except Chennai by providing facilities pay tax for asset, drinking water, housing, sewerage and lease categories, and providing birth certificates on-line.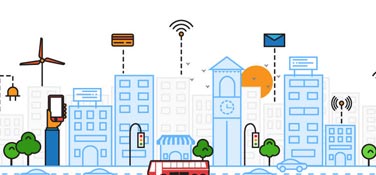 General


District  : Nilgiris




Region   : Tiruppur Region




State       : TamilNadu

Area


Total     : 47.71 Sq.Kms

Population


Total      : 49535




Male      :  24381


Female   : 

2515

4