Municipal Office - COONOOR
                                          PAY TAX ONLINE
  ATTENTION TAX PAYERS…..Pay Your Property Tax before 30th April and GET Applicable incentive
About Municipality
Coonoor Town is a taluk head quarters and is known for tea industries. The town is surrounded by number of tea estates and there are many tea factories within the Municipal area. The high grown tea is very famous for its flavor and taste and tea auctioning centre is functioning here.
Nilgiri hills have been the home of the tribes for centuries, which generally Consists of Todas Kurumbas and Badugas. Coonoor began to develop as a tourist destination in the 19th Century when the British made Udhagamandalam a Popular Hill Resort. This Town has been developed based on the importance gained in Tea-Plantation activities and settlement of industrial workers who have engaged in Kundah Hydro Electric project in the hilly area.
Besides tea industry tourism is the other aspect attached to this hill town. Coonoor is having a very smooth and enjoyable climatical conditions which attracts tourists from all over the world. This town is well connected by state highways.
i.e. Coimbatore-Udhagamandalam and linked by narrow gauge railway lines, which connect Udhagamandalam and Mettupalayam. It is also located at a distance of 27.6 KM from Udhagamandalam, Head Quarters of Nilgiris District and 28 Km from Mettupalayam. Coonoor is also known as the "Jewel of the Nilgiris". It is famous fro its verdant environs and variety of wild flowers and birds.
Coonoor as its name implies, is a village of hillocks. Coonoor consists of beautiful areas located in different parts of the Municipality. For instance, one gets a good view of the beautiful Droog from Hare Wood Quarters. From Tiger Hills and Walkers Hill Roads one can get entirely different views. Every one who goes to Udhagamandalam via Mettupalayam has to pass through Coonoor.
Coonoor and its surrounding consist of beautiful locations for tourist interest but Coonoor has not obtained its deserved popularity due to various reasons. In spite of all this thoughtless neglect of Coonoor, it is pleasant to remember that the planters have located their Head office (UPASI) in Coonoor. Their needs and of those other business communities have induced a number of Banks i.e. the Central Bank, The Indian Bank, Bank of India, The Union Bank, etc., to open their branches in Coonoor. This trend indicate a well establish commercial activities functioning in the town.
Being located on the way to Udhagamandalam, the importance of Coonoor is getting reduced due to the congestion and large- scale development, which undermine the tourist interest in visiting this location. In spite of the above facts, Coonoor is considered to be a favourite tourist destination, as it provides perfect setting for activities like trekking and hiking. It is also famous for its Tea Plantations and Fruit Festivals.
Coonoor town is located in the Nilgiris District and situated 6050 "above sea level. It is a hill town having an area of 15.05 Sqm K.M. and population of 45494. It is a selection grade Municipality and having a Municipal Council with 30 Councilors as elected members and a Chairman who is also elected by the voters of this town.
History of the Municipality
Coonoor Municipality was constituted in the year 1866 during British Rule which indicates that this is one of the oldest Municipalities in Tamilnadu State.The first Municipal Council was dominated by the Europeans with no native citizens but later they were included as Councillors.
Summary of Activities and Features of Municipality
The prime functions of the Municipality as contemplated in Tamilnadu District Municipalities Act 1920 are providing protected Water Supply, Street Light facilities to the Public and ensuring sanitation of the town.
This Municipality is supplying 80 litres of water per head which is adequate at present.
This Municipality is maintaining 2668 Nos.of Street Lights which is also more than sufficient. With the employment of 81 sanitary workers the sanitation of this town is maintained with high standard.
Read More…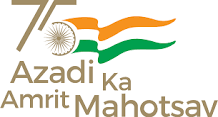 75வது ஆண்டு சுதந்திர தினம் கொண்டாட்டம்
Contact Address
Thiru.T. KRISHNAMURTHI
Municipal Commissioner
Municipal Office
Mount Road
Coonoor-643 101
Phone Office :0423-2232701
E-mail:commr.coonoor@tn.gov.in

ePay
The new website https://tnurbanepay.tn.gov.in has been created by incorporating All municipalities and Corporations across Tamilnadu, except Chennai by providing facilities pay tax for asset, drinking water, housing, sewerage and lease categories, and providing birth certificates on-line.

Novel Corona Virus [COVID 19]
விழித்திரு, விலகியிரு, வீட்டிலேயே இரு
Novel Coronavirus  disease ( COVID-19 )  is an infectious disease caused by a newly discovered coronavirus. Most people infected with the COVID-19 virus will experience  mild  to  moderate respiratory illness and recover without  requiring  special  treatment.   Older  people,  and  those  with underlying  medical  problems  like  cardiovascular  disease,   diabetes, chronic  respiratory  disease,  and  cancer  are  more  likely  to  develop serious illness.
Control Room Help Line : 0423-2230201

Daily Status Report-Containment Zone-COVID 19
ULB Election-2022 – Reservation of Wards/Chairman
Gasifier-Crematorium-Burial Ground Details
General
District  : The Nilgiris
Region   : Tiruppur Region
State       : TamilNadu
Area
Total     : 15.05 Sq.Kms
Population
Total     : 45494
Male      :22107
Female :23387