MUNICIPAL OFFICE - ANAKAPUTHUR
QUARRY WATER - RO TREATMENT PLANT
RAIN WATER HARVESTING POND
About Municipality
Anakaputhur Municipality is a Second Grade Municipality in Chengalpattu District. It is situated at a distance of 20 Kms West of Chennai, the capital of State of Tamilnadu. The area of the Municipality is 3.0 sq.km. with a population of 48050 as per population census 2011.
Due to the rapid growth in development and population the Municipality was upgraded from Third Grade into a Second Grade Municipality vide per G.O. (Ms) No. 154 dated 09.08.2010.
This Municipality has one revenue village named Anakaputhur. The town is divided into 18 Council Wards. The town is bounded on the North by Adyar River, South by Pammal Municipality, East by Pozhichalur and Pammal Municipality and West by Adyar river.
Anakaputhur is famous for its traditional weaving business.
Anakaputhur is well connected to other parts of Chennai by MTC bases and private bus operators. The nearest railway station to Anakaputhur is Pallavaram railway station which is 3 Kms away and the nearest Airport is Chennai International Airport which is also 3 Kms away.
Corona Virus [COVID–19]
விழித்திரு, விலகியிரு, வீட்டிலேயே இரு
Corona virus disease (COVID–19) is an infectious disease caused by a newly discovered corona virus. Most people infected with the COVID–19 virus will experience mild to moderate respiratory illness and recover without requiring special treatment. Older people, and those with underlying medical problems like cardiovascular disease,diabetes, chronic respiratory disease,  and cancer are more likely to develop serious illness.
Corona Virus [COVID–19] Prevention And Management Activities
Gasifier – Crematorium – Burial Ground Details
Daily Status Report – Containment Zone – COVID–19
ULB Election 2022 – Reservation of Wards – Gazette Notification

ePay
The new website https://tnurbanepay.tn.gov.in has been created by incorporating All municipalities and Corporations across Tamilnadu, except Chennai by providing facilities pay tax for asset, drinking water, housing, sewerage and lease categories, and providing birth certificates on-line.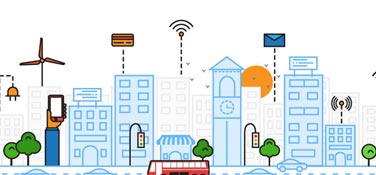 General


District   :  Chengalpet




Region  :  Chengalpet




State     :  TamilNadu

Area


Total      :  3.00 Sq.Kms

Population


Total      :  48050




Male      :  24158




Female  :  23892