About Municipality
               Ambur Municipality is situated in Thirupattur District under the control of Regional Director of Municipal Administration, Vellore. Ambur Municipality was upgraded from Town Panchayat to III Grade Municipality on 11.4.1948. Later Ambur Municipality was upgraded as II Grade Municipality, as per G.O.No.458 of R.D. & L.A. Department, dated 1.4.1973. Then after, Ambur Municipality was upgraded as I Grade Municipality, as per G.O. No. 85 of R.D.& L.A. Department, dated 22.5.1998. After that, Ambur Municipality was upgraded as Selection Grade Municipality, as per G.O.(Ms) No. 283 of MA.& WS. Department, dated 02.12.2008. and the Municipality is functioning in the same grade till date.
            It is consisting of three villages namely Kaspa, Mel krishnapuram and Sanankuppam covering an extent of 17.97 Sq.k.m. This municipality is having 36 wards. Election was conducted for this Municipality on 19.10.2011. The elected council with 36 members with chairperson assumed charge on 25.10.2011. G.O.Ms No.146, The Municipal Administration and Water Supply Department (Elections Dept.) dated.24.10.2016. Special Officer appointed from 25.10.2016 and functioning effectively by providing all basic amenities to the people of Ambur.

Novel Corona Virus [COVID 19]
விழித்திரு, விலகியிரு, வீட்டிலேயே இரு
Novel Coronavirus  disease ( COVID-19 )  is an infectious disease caused by a newly discovered coronavirus. Most people infected with the COVID-19 virus will experience  mild  to  moderate respiratory illness and recover without  requiring  special  treatment.   Older  people,  and  those  with underlying  medical  problems  like  cardiovascular  disease,   diabetes, chronic  respiratory  disease,  and  cancer  are  more  likely  to  develop serious illness.
Control Room Help Line : 9585775653,  9585776095,  9585776096, 9585775654
Gasifier-Crematorium-Burial Ground Details
ULB-Election-2022-Reservation-of-Wards-Gazette-Notification
ULB Election 2022  Reservation of Wards/Chairman 
Ambur UGSS – Updated IEE – October 2021
Ambur UGSS – Addendum to IEE report October 2021
For More information just explore:  WHO   &  MoHFW 
புரட்சித்தலைவி அம்மா விரிவான விபத்து மற்றும் ஆயுள் காப்பீட்டு திட்டம் –Draft BPL Family List / Application for New Family ( வறுமை கோட்டிற்கு கீழ் உள்ள குடும்ப வரைவு பட்டியல்/புதிய குடும்பத்திற்கான விண்ணப்பம் ) (TIPPS)
75வது ஆண்டு சுதந்திர தின கொண்டாட்டம்
Mobile App for All Tax Payment and other Services 
தமிழ்நாடு நகர்ப்புற உள்ளாட்சிகள் சட்டம் 1998, பிரிவு 84(1)-ன்படி சொத்து உரிமையாளர்கள் தங்களது 2023-24 முதல் அரையாண்டிற்கான சொத்து வரியினை ஏப்ரல் 30-ம் தேதிக்குள் செலுத்தி, அரையாண்டு சொத்து வரி தொகையில் 5% (அதிகபட்சம் ரூ.5,000/-) ஊக்கத்தொகை பெற்றிடுமாறு கேட்டுக்கொள்ளப்படுகிறது. *****Beware Of Corona Virus: Be-Safe – Be-Alone – Maintain The Social Distancing – Please Co-Operate With Government *
Contact Address
P. SANTHANAM
Municipal Commissioner,
Municipal Office,
Jinna Road
Ambur-635802.
Phone Office :04174-242740
E-mail: commr.ambur@tn.gov.in

ePay
The new website https://tnurbanepay.tn.gov.in has been created by incorporating All municipalities and Corporations across Tamilnadu, except Chennai by providing facilities pay tax for asset, drinking water, housing, sewerage and lease categories, and providing birth certificates on-line.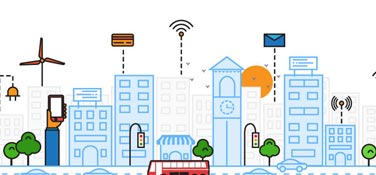 General
District  : Thirupattur
Region   : Vellore Region
State       : TamilNadu
Area
Total     : 17.97 Sq.Kms
Population
Total     : 114608